Venue & Hospitality
Radisson Hotel Narita 650-35 Nanae Tomisato, Chiba Prefecture 286-0221, Japan Conference Dates: August 24-25, 2018
Conference Dates: August 24-25, 2018
Hotel Services & Amenities
Audio/Visual Equipment Rental.
Business Center.
Business Phone Service.
Complimentary Printing Service.
Express Mail.
Fax.
Meeting Rooms.
Office Rental.
Photo Copying Service.
Secretarial Service.
Telex.
Typewriter.
Video Conference.
Video Messaging.
Video Phone.
ATM.
Baggage Storage.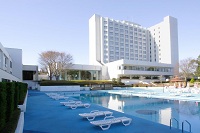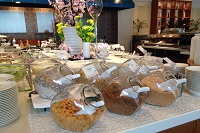 Transportation
-->Take the shuttle from Narita International Airport -->The journey normally takes around 10-15 minutes from the airport to the hotel forecourt. Note: The shuttle operates daily between 04:45 AM and 11:00 PM
About City
Tokyo is a fast-paced city with an almost manic energy. The city is constantly changing, as the local obsession with newness makes fashions fade fast and the latest technologies quickly obsolete. The city is also as important historically as it is in the pop-culture world.
The Asakusa district is a real highlight. The district is easily accessible by subway, but if you are not in a hurry, take the river cruise that lazily floats up the Sumida from Tokyo Bay's Hinode pier. Once you arrive, check out the country's first skyscraper, photo studio and cinema, then head to the Sensoji Temple.
The nearby Nakamise neighbourhood is one of Tokyo's best shopping districts and one of the oldest in Japan. There, visitors can find everything from typical Japanese souvenirs to handmade silk garments, local delicacies, anime comics, antiques and the latest electronics.
For amazing views of the city, head to the Tokyo Metropolitan Government offices. The 45th floors of the twin towers have wraparound observation decks, and visitors can see past the city's edges on a clear day.
Tokyo Main Attractions
Meiji Jingu
The Tsukiji Market
Sensoji Temple
Other Attraction in Tokyo
Asakusa
Tokyo Metropolitan Government Office
Tokyo Tower
Tokyo Sky Tree